Let us know about your relationship with climbing: what you climb, why you climb, how you climb. And together we'll set your climbing goals and put you on the path to achieving them. Whether you're a total beginner, climbing 7s, want to win the Olympics, whatever – climbing is a challenge for everyone, and we're here to help you.
Our high level coaching techniques, complete with our own methodology, follow the latest trends in sports climbing. And we're constantly improving ourselves, attending seminars and workshops and even leading some too.
Marian
Havel
Most of Marian's students climb better than he does. And he's very happy about this, otherwise they'd probably not be very successful in competitions. He's the Head Coach and founder of Climbing Academy, specializing in competitive climbing and adult training. He enjoys helping his climbers overcome their own personal challenges and fears. He also enjoys climbing in Spain and eating sushi, and still believes that one day he'll learn to play the ukulele so that it doesn't hurt your ears.
Sport climbing coach, license B (LANO, 2021)
Rock Climbing Instructor (ČHS, 2019)
Member of the coaching expert group and the expert group for youth work LANO
Coach of the Climbing Academy racing group, whose members regularly occupy the leading positions in the Czech Cup races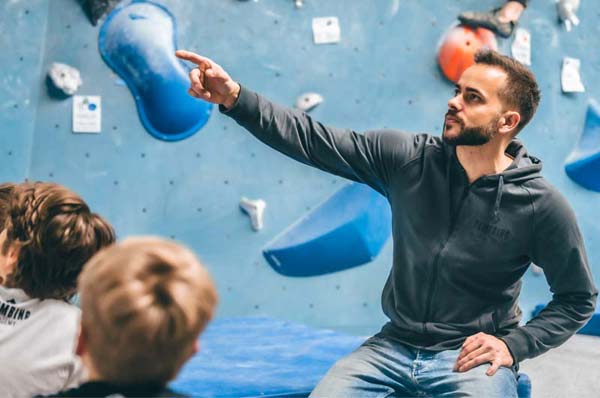 Kuba
Hančil
Kuba climbs better than most of his students, specializing in children's training and adult training. He spends almost all of his free time in Labák or Jura. He's a coffee snob (or rather, connoisseur), even at the crag, which we think makes him the perfect climbing partner.
Sport climbing coach, license C (ČHS, 2021)
 Artificial wall climbing instructor (ČHS, 2016)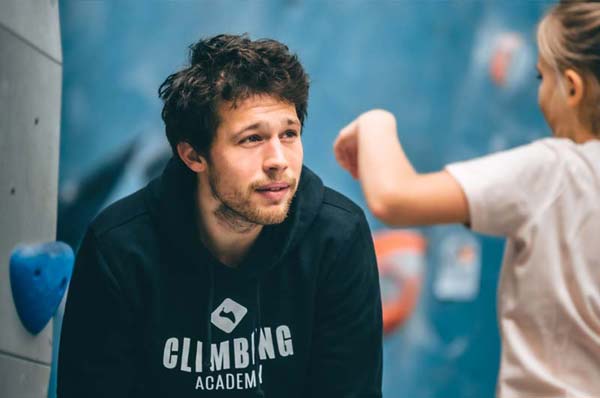 Bětka
Zaťková
You can see Běta coming from a mile away by her beaming smile. We're all (secretly) envious of her endless energy. She loves working with climbers of all ages. Her climbing games with the kids are a big hit, and she also excels at preparing sophisticated training sessions for experienced climbers. She is the proud dog-mom of Lisa, a purebred German Shepherd and Retriever hybrid. She enjoys climbing all the time and lots of chocolate. And she can often be found on the north wall of Cima Grande and the classic Hermann Buhl routes around Innsbruck.
Sport climbing coach, license B (ČHS, 2020)
Climbing instructor on artificial walls (ČHS, 2019)
Physical Education Teacher for Secondary Schools (FTVS UK, 2021)
Fitness trainer for children and youth – movement games (3DF Academy, 2020)